Work Programme and Deliverables
The RETINA Project will be developed in two years and the activities are organized in seven work packages (WP).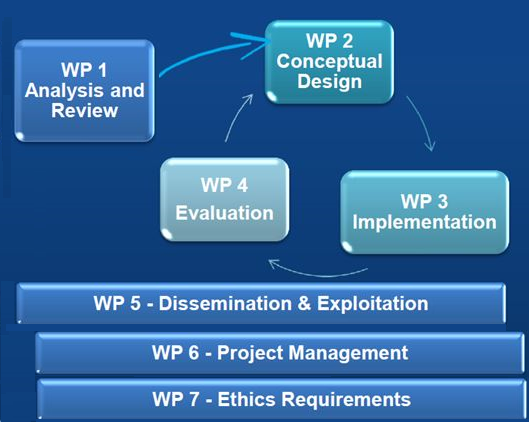 WP1 - Analysis and Review: state of the art and task analysis.

WP2 - Conceptual Design: define solutions.

WP3 - Implementation: develop proofs of concept, set up the experiment.

WP4 - Evaluation: validate the proposed solutions and draw overall conclusions.

WP5 - Dissemination and Exploitation: disseminate and exploit.

WP6 - Project Management: administrative and technical management.

WP7 - Ethics Requirements: clarify and mitigate potential ethics issues.
The main results are described in the public deliverables, specified in the following table.